Holistic Weekend 18th November – 20th November 2011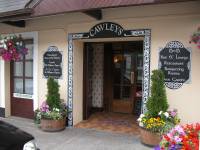 A weekend  utilising The Law of Attraction to open up a life of abundance in a warm, supportive and relaxed environment.
What's included:
A weekend working with The Law of Attraction following a results driven programme for utilising The Law of Attraction to open up to manifesting a life of abundance in health, Career, wealth, love what ever it is that you feel you want more of.
Reiki Healing session to facilitate a feeling of inner balance and deep relaxation. Reiki encourages your body's natural ability to heal itself, and is channelled through the practitioner's hands. The Reiki energy will then go as deeply into your body as it needs, gently helping it to restore itself. Reiki is particularly good for treating stress and anxiety but there is no health problem – physical, mental or emotional – for which Reiki cannot offer relief and frequent release /
Massage session. Massage is not just a luxurious indulgence, it is a much needed support system for the body. It is needed to maintain good physical and emotional health; it helps reduce stress and the effects of stress on your body.
Zumba – Get out of of your head and move into your body. Come and join the party 1hr fitness class based on Latin rhythms.
Follow up 1 hr Coaching Call – to support you with ensuring you work towards achieving your goals.
The 2 day retreat is being held at Cawley's Guest House, Tubbercurry Co.Sligo Southern Ireland. All meals and two nights accomodation included in the price.
 About us…
Margaret Cawley, the founder of Your Life Gym created and based on over 10 years' experience in the field of Coaching, Personal Development and Change Management, a strategic intervention coach, NLP practitioner and transformational workshop leader based on the philosophies of Louise Hay.
Nik Isufi, is a Massage  and Reiki Therapist  who believes in the therapeutic powers and importance of touch and brings his warmth, enthusiasm and extensive experience to this weekend.
Investment is £290.00 including all meals (excluding flights) Book by the 30th September and recieve  an early bird discount.
To secure your place please call Margaret on 07979675019.
The full address for the venue will be sent to you at the time of booking, along with any further information that you may need. Please note: a non-refundable and non-transferable deposit of £90 is required when booking.